$

29.00
Blossom ball & buds earrings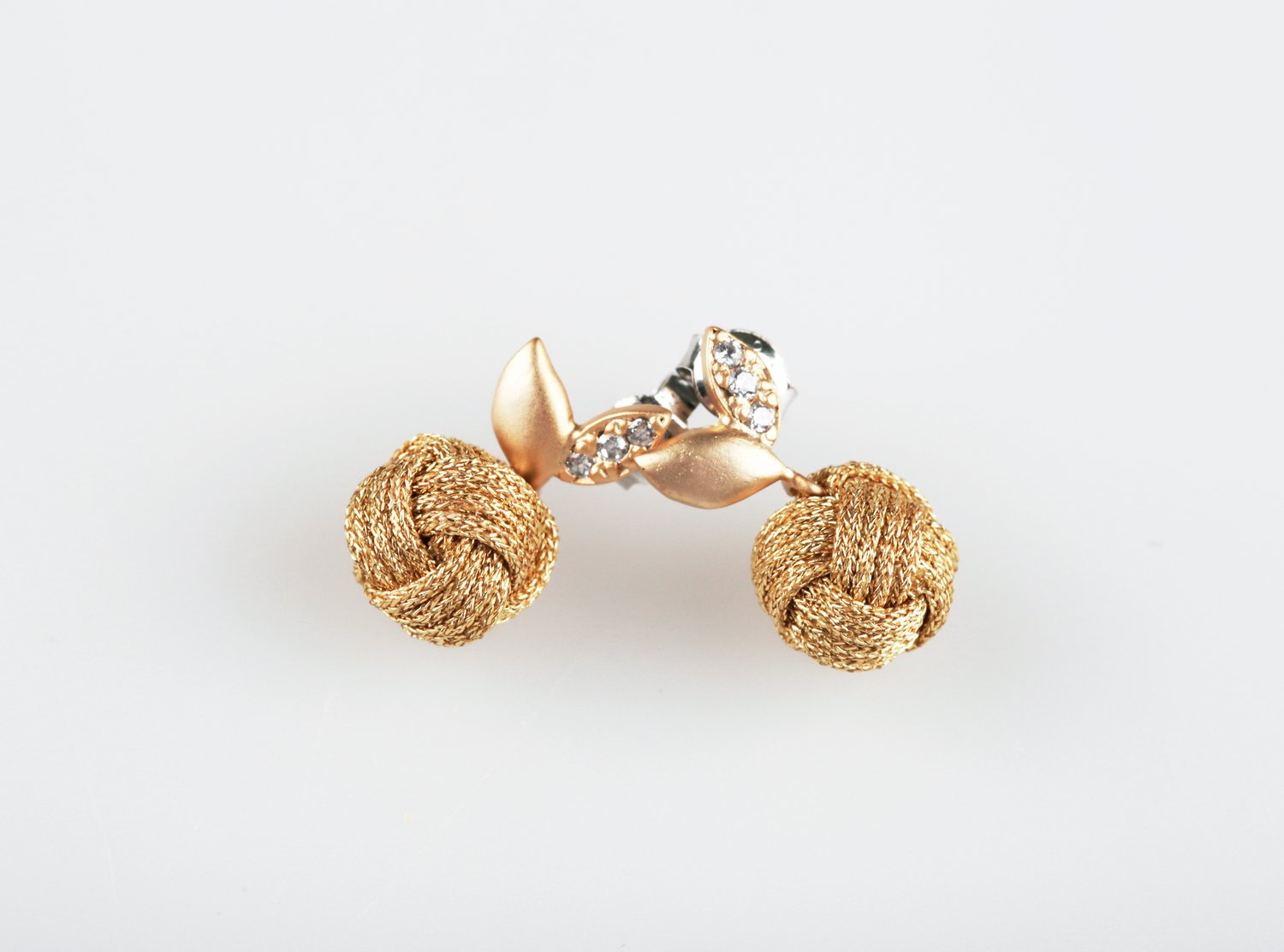 Lovely & simple, like little holy berries...Perfect for everyday!
Knot balls it is made with string by knot work were cute and unique image in addition to sprout metal ornament.
Approx. 20mm long.
*earring stud: 925 steriling silver(leaves: gold plated brass)
*When you order, please choose a colour by leaving a message.
*Colour option
Silver
Gold
Green
Orange
Burgundy
Pastel green
*Material: string, brass, silver(925 sterling silver) earring post