$

32.50
Triple Knot Ball Bracelet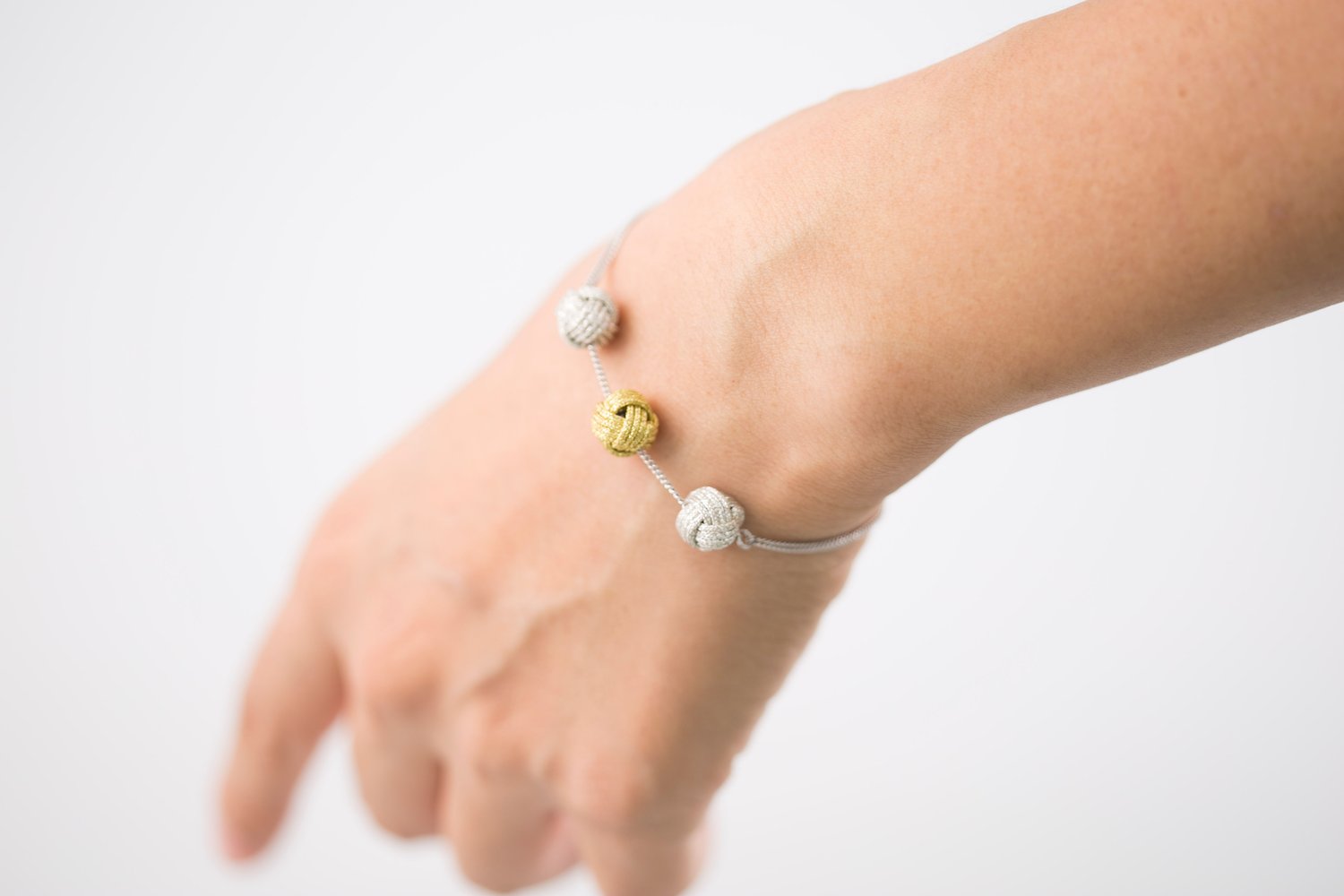 Triple knot blossom ball bracelet. Each ball measures 10mm.
Elegantly arranged with knotted knotted balls (with beads in the ball), the silver chain and high-quality finishes are decorated with bracelets to suit all fashions.
It works well with other bracelets so you can layer it.
Bracelet length is 180mm and standard size. If you would like to order a different size, please write down the size in 'Request Order'.
Size/Dimensions/Weight
Full length: 180mm (approx. 7inches)
Material: 925 sterling silver chain, string(gold, silver), silver Clasp